By Shelby Rosten
One of the primary methods we use to collect data on the humpback whales in the Gulf of Chiriqui is taking photos of their tails. Each humpback has a unique pattern on its flukes that can be used to identify it year after year. While out in the field we take pictures of as many flukes as we can, which can be challenging because humpbacks don't fluke every time they dive.
When we get back to the lab, Kristin edits the pictures by cropping them and adjusting the brightness so all of the features stand out. First, I compare the flukes to all those already seen this season. So far, we have seen 70 individual whales and six of them have been seen on two days! After that, I compare all new flukes to the catalog which contains 778 individuals. Some matches are really easy…


And some are tricky...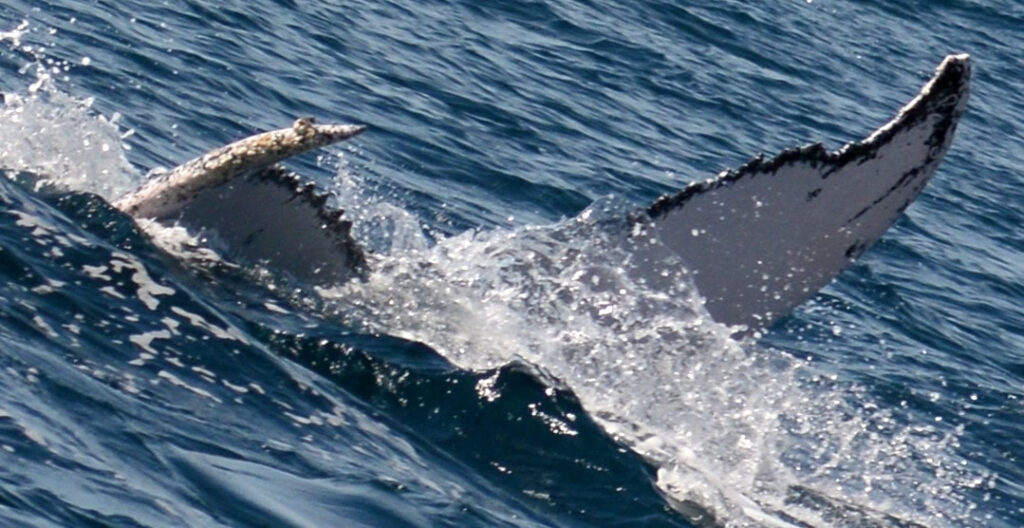 Using these data, we can estimate the size of the population of whales that come to the Gulf of Chiriqui to breed. Additionally, these photos are shared with scientists working all along the Pacific coast of the Americas and Antarctica to see where else these whales go. Whales seen here have also been observed in feeding grounds off the coast of Antarctica and Chile as well as adjacent breeding grounds in Central and South America.