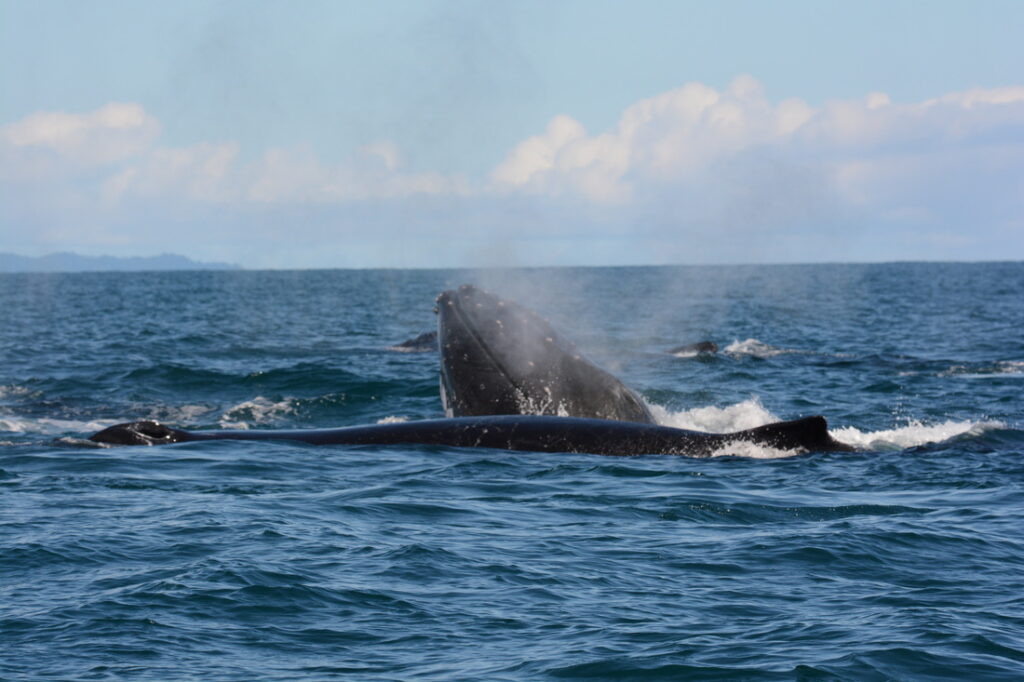 Hello everyone! This is Kata, one of Panacetacea's interns this year. We just had two
of our busiest days yet! Yesterday we saw over thirty whales out on the water in just five hours of surveying. This is one of the highest numbers ever seen in one day in the history of this project! The abundance of whales in the area was exciting but also very overwhelming. We all had a difficult time keeping track of the action! Luckily we were able to get nine unique photo IDs, a skin sample from an active whale, and some interesting vocalizations from nearby whales before we had to go in because of bad weather. Today, sadly, we said goodbye to our colleague José Julio in Boca Chica after six days of working together. On our way back to the Secas we came across the largest competitive group we have ever seen in the area! (A competitive group is when males compete to mate with a female). We won't be able to give an exact number until we carefully go over the video footage and photos from our encounter, but a
preliminary estimate puts the group somewhere between nine and twelve individuals. In addition to witnessing this we were also able to collect a skin sample from a breaching whale and listen to the vocalizations of the competitive group using our hydrophone. It has been a tremendously successful field season so far. We can only hope that it gets better from here!